Looks like a pretty awesome crystal sale coming this weekend for Memorial Day in the States. 
Sale started Thursday May 23rd, shortly before 8PM EST. 

I am actually tempted to stock up!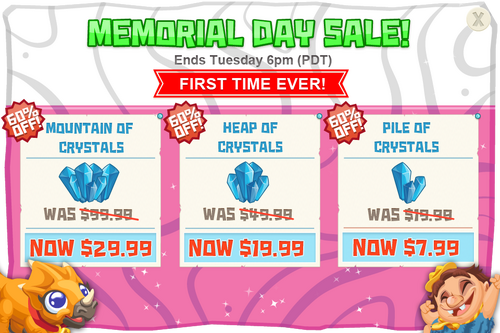 Offer for Non-Whales
Not enough crystals for you?
OK, big spenders, aka whales, can purchase the following awesome deals, including the staggering Everest of Crystals if you are prepared to invest $99.99 for an awesome 4500 crystals! This is supposed to be the Best Deal on a per crystal basis.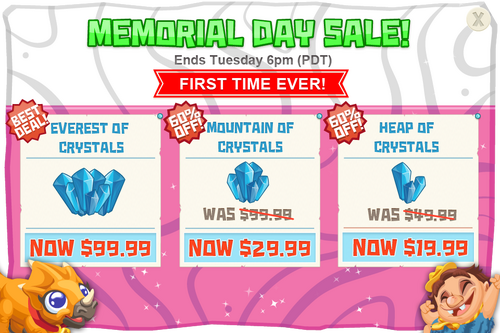 Offer for Whales
International Price Comparison
It would be interesting to see what the prices offered in other countries are. If you have any price data for other countries, please share in the comment section below. 
| | |
| --- | --- |
| HUD | Goal Icon |